12th Grade Journey to New Orleans
On the 12th Grade Journey to New Orleans, students investigate how culture can be a force of strength and resilience in times of adversity. They also explore how one creates an authentic connection with a new community.
As high school graduation approaches, students are poised to travel to new places and integrate into different communities. Together we will consider what it takes to deeply encounter new communities. New Orleans is one of the most culturally rich cities in the country: the birthplace of jazz, a culinary capital, and host to many celebrations including the annual Mardi Gras Festival. It also faced an epic disaster that changed the city forever, Hurricane Katrina. What does it take for the culture and people of a city to survive?
Through meeting with community leaders, activists, and youth as well as experiencing live music, hands-on service projects, the historical French Quarter, and the swamp-laced landscape of this incredible city, we will explore how a city can change in a way that is sustainable and inclusive. All the while, we will be reflecting on what it means to have an authentic connection to a new place, as a traveler rather than as a tourist.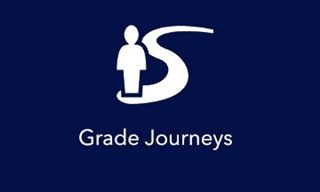 Current families, please log in to the JCHS Portal and click on the "Grade Journeys" Resource Board for Journeys information, itineraries, packing lists and permission forms.