College & Gap-Year Advising
JCHS' individualized college advising program helps students identify colleges and universities that will provide a strong match for their unique strengths and interests.
College advisor Lauren Cook provides students and parents with one-on-one guidance throughout the entire college admission process, including advice on initial research, standardized testing, essay writing, interviewing, financial aid, and final decision-making. She also coordinates college admission representative visits to JCHS throughout the year, providing students with opportunities to create personalized connections to college admission officers.

Ms. Cook also provides gap-year advising for students who are admitted to college but choose to defer their enrollment for one year to engage in alternative year programming. Anywhere from a quarter to a third of JCHS graduates annually choose to expand their horizons by pursuing gap-year experiences around the world.
Resources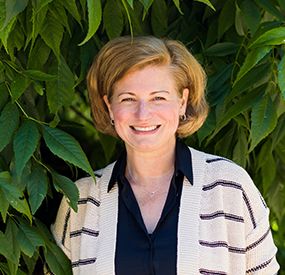 Lauren Cook
Dean of College & Gap-Year Advising
415.694.5772 x174
lcook@jchsofthebay.org
For College Reps