Athletics Venues
JCHS athletes have a wide range of venues available to them for competitions, practices, wellness, and individual/team strength training and conditioning. Centrally located in the heart of San Francisco, JCHS can take advantage of athletics facilities that are often just a 5-10 minute walk from the campus building.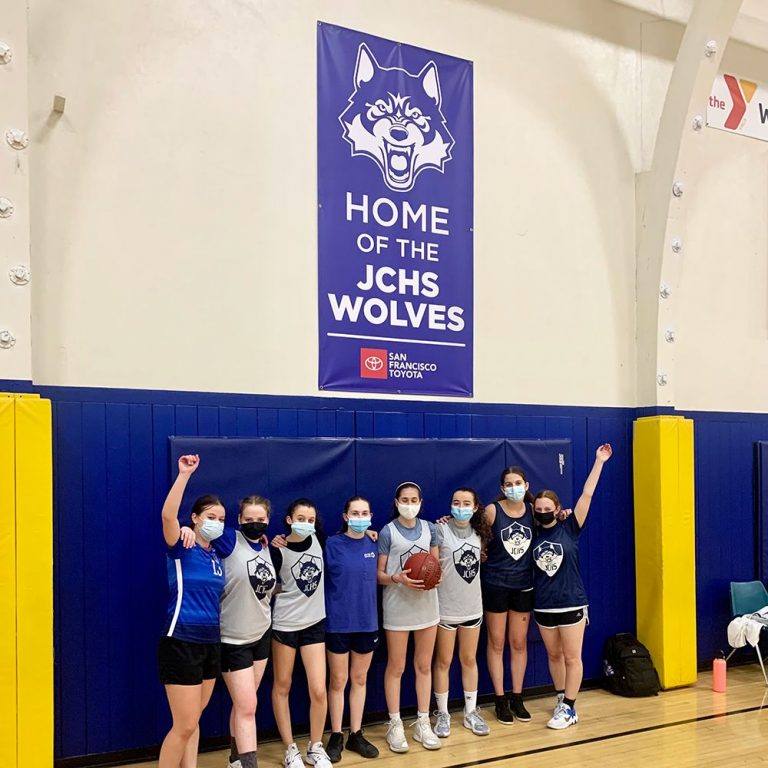 Buchanan YMCA
As a Home of the Wolves, the Buchanan YMCA (1530 Buchanan St, San Francisco, CA 94115) serves as our game venue for Girls Volleyball teams, as well as the practice venue for our Girls and Boys Basketball teams.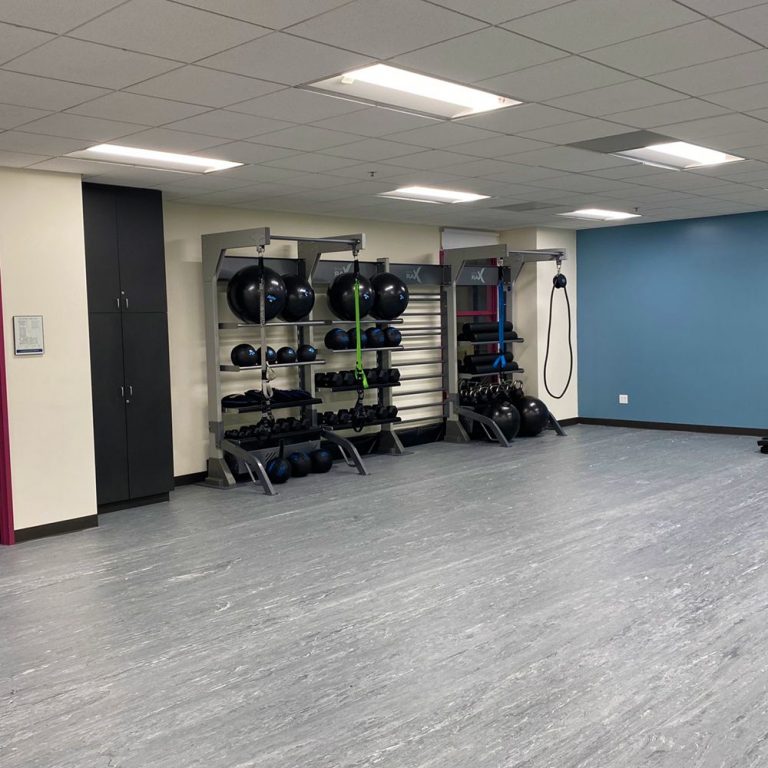 The Den
The Den is an on-campus space for individual and team strength training. Outfitted with a durable marley floor for both dance and yoga classes, the Den also features a full array of functional training equipment, including pull-up bars, kettle bells, sand bells, dumb bells, medicine balls, strength bands, and more.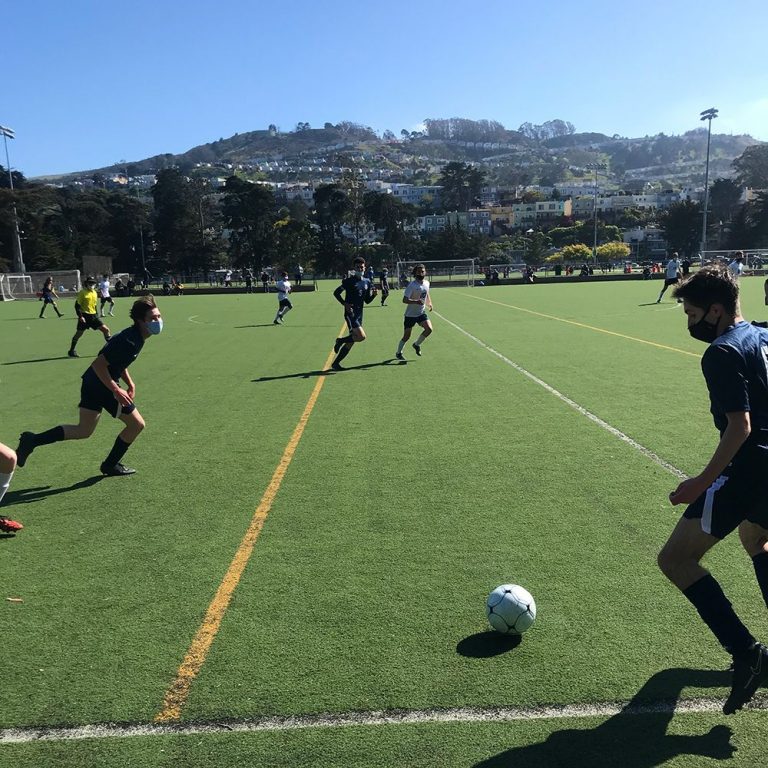 Beach Chalet Soccer Field
Like many independent schools in the Bay Counties Central League, JCHS Soccer teams compete at the beautiful Beach Chalet Soccer Fields in Golden Gate Park. (1400 John F. Kennedy Drive, SF, CA 94121)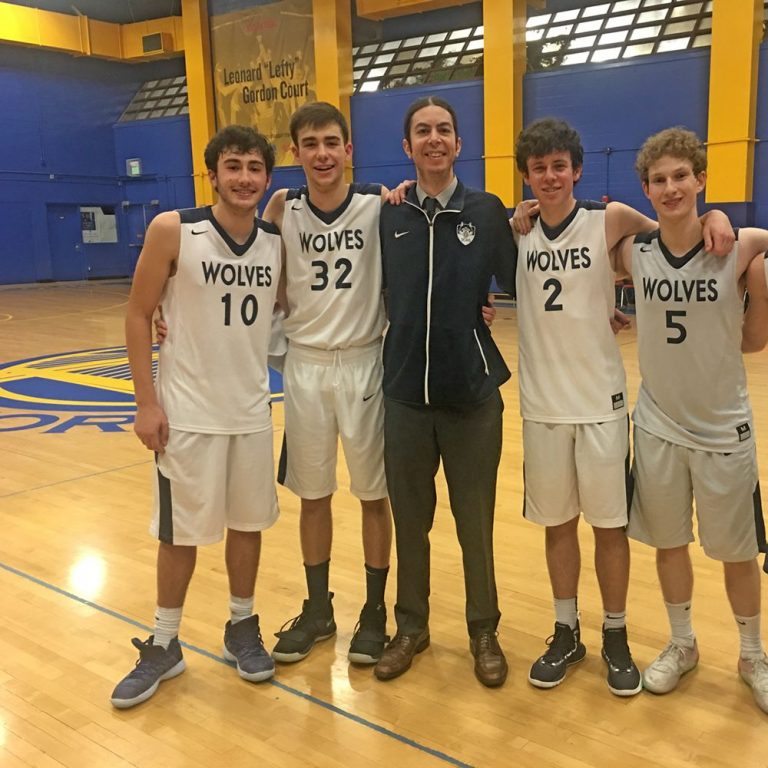 Ella Hill Hutch Community Center
Both Girls and Boys Basketball Teams and our Tennis Team call the Ella Hill Hutch Community Center (1050 McAllister Street, SF, Ca 94115) home.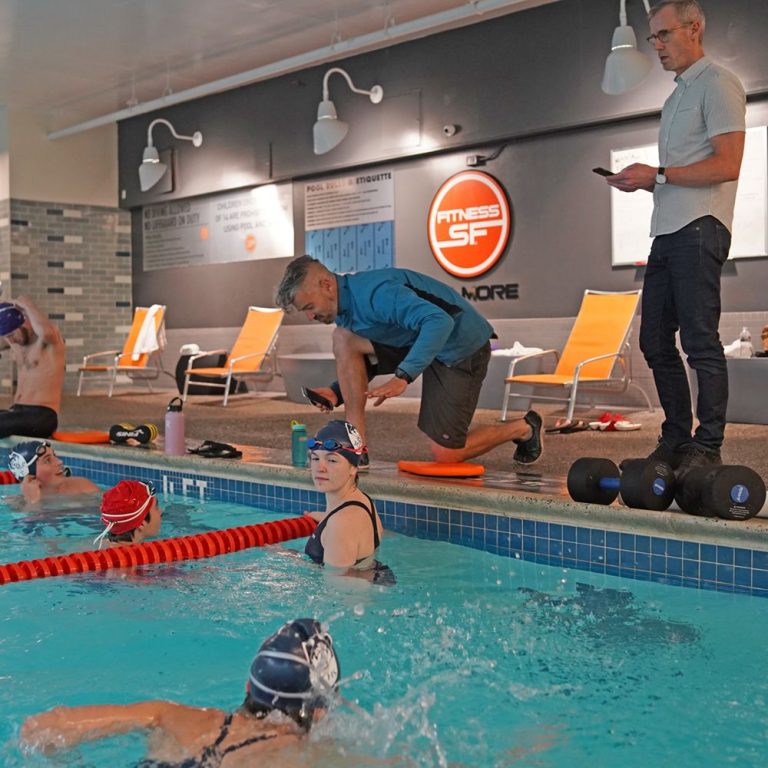 Fitness SF
The JCHS Swim team competes in meets throughout the Bay Area. For practices, the team uses the pool at Fitness SF (1455 Fillmore Street, SF, CA 94115) located five minutes from the JCHS campus.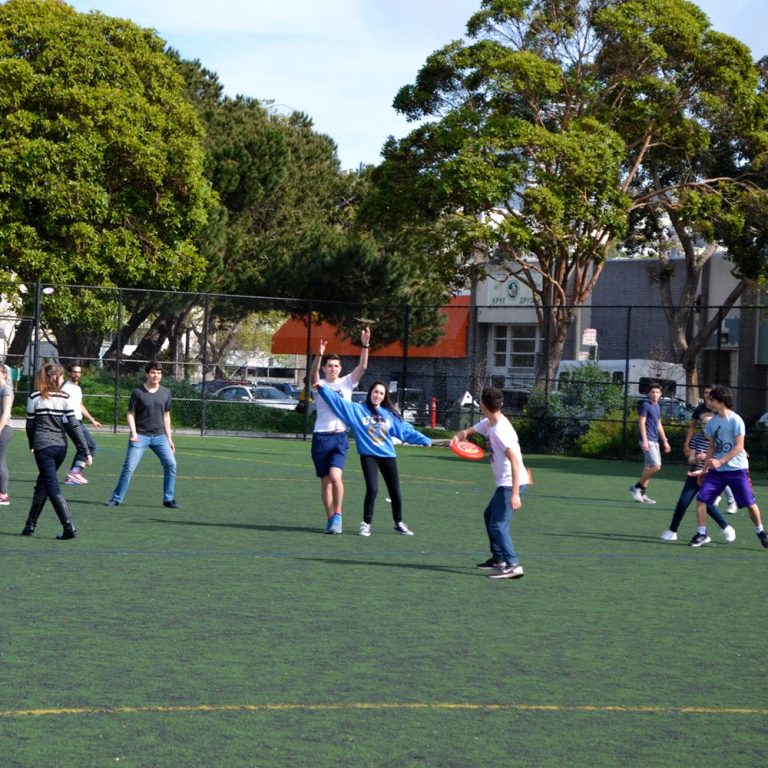 Kimbell Field
Located just across the street from JCHS, Kimbell Field is a frequent venue for JCHS soccer, baseball and Ultimate practices, as well as the site of many popular "Be Fit, Be Well" outdoor activities.
Outdoor Courtyard
The beautiful JCHS Courtyard is a spacious outdoor area where our community comes to meet, unwind, eat lunch, and connect with each other. The space also includes an outdoor basketball court, pickleball, and (in season) a batting cage.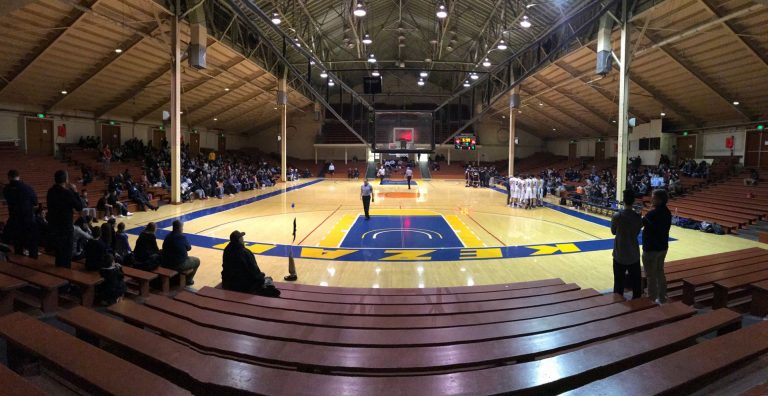 Kezar Pavilion
For playoff competitions and Spirit Games, where larger crowds are expected, JCHS often uses Kezar Pavilion (755 Stanyan Street, SF, CA 94117).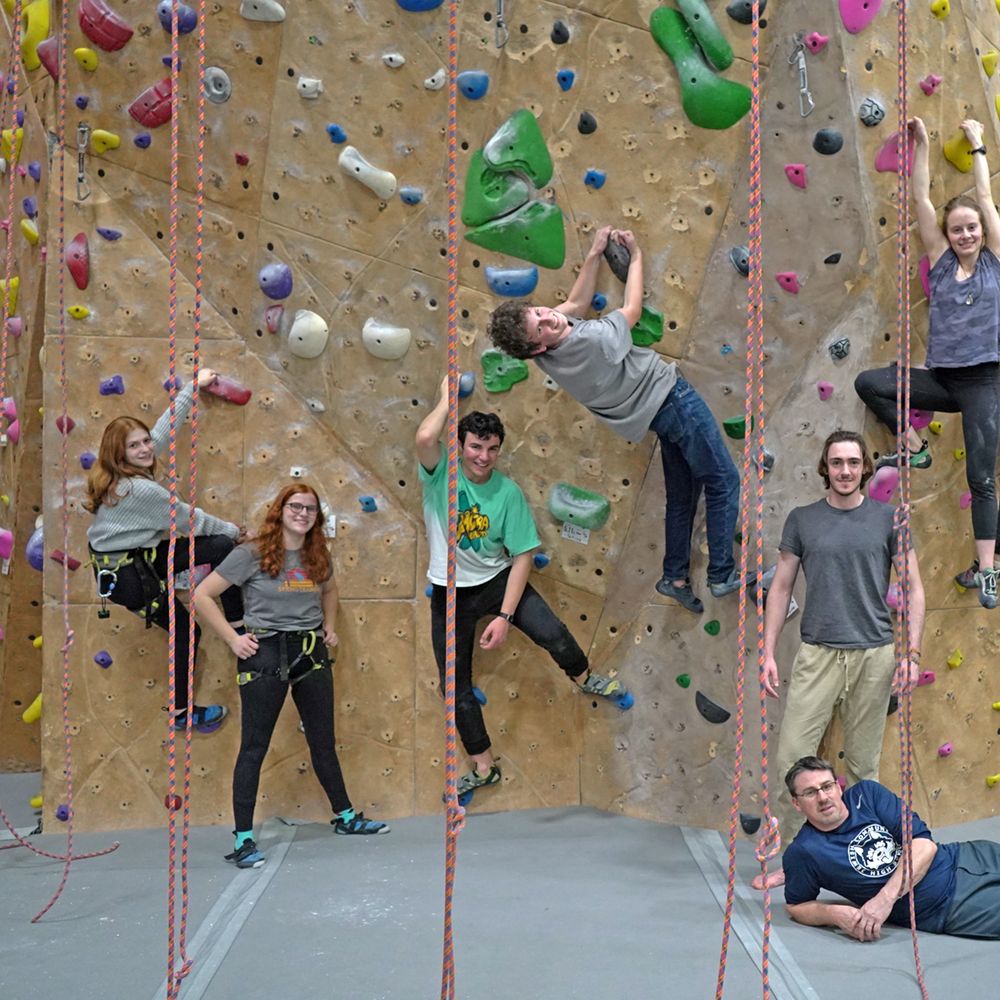 Mission Cliffs
The rock climbing team uses the facilities at Mission Cliffs (2295 Harrison Street, SF, CA 94110), a sprawling space for indoor climbing which features a 5-story main wall.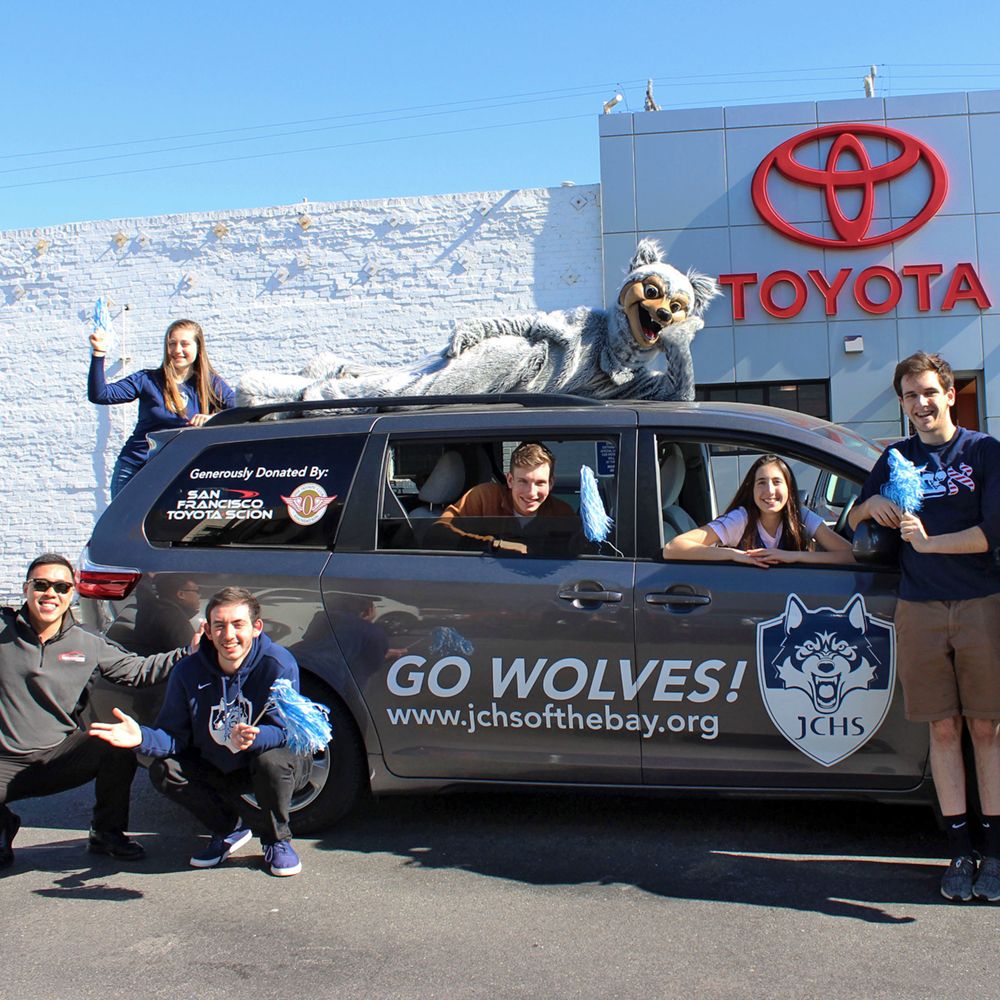 Transportation
Although most league games take place in San Francisco, the Wolves often travel throughout the Bay Area for competitions, playoffs, and other games in a fleet of vans donated especially to JCHS by SF Toyota.
JCHS is grateful for the generous support that SF Toyota and The Olympic Club Foundation provide to the Wolves and our Athletic programs.