Welcome to JCHS!
A unique high school experience that offers teenagers an engaging and inspiring learning community.
JCHS encourages students to affirm and embrace their Jewish identity. Each individual is empowered on their journey toward becoming a responsible, informed, thoughtful, empathetic citizen inspired to improve the world.
At JCHS, education is more than learning facts and figures. We want our students to look deeper, to really engage meaningfully with the subjects they study, whether it's chemistry or history, Tanach or Spanish, robotics and engineering or playwriting. We want them to be unafraid to ask big questions. In the tradition of a Jewish culture of inquiry, we teach our students many ways to ask the world why, even as they explore the ways in which they can ask themselves, "why not?"
We are committed to creating a truly pluralistic community, an environment in which students can follow their passions, challenge themselves academically, try, fail, succeed and learn–all in a warm and balanced high school.  Every individual is seen and respected for the things that make them unique. Our students identify as Jewish in different ways. We welcome students with a variety of Jewish backgrounds, religious observances and practices. JCHS students come from all over the Bay Area, a variety of public and independent schools, and a diversity of family configurations. We welcome you to attend our upcoming events! Please schedule a virtual meeting with our Admissions team. Ask questions of our students, parents, teachers and staff to learn about our school. 
Choosing a high school is an exciting process. We encourage you to be yourself, keep an open mind, and take the opportunity to get know our community.
We look forward to connecting with you!
Warmly,
Leslie Ticktin
Director of Admissions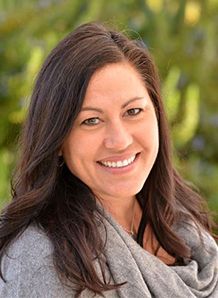 JCHS admits students of any sex, sexual orientation or preference, gender, race, color, ability, national origin, immigration or citizenship status, and ancestry to all the rights, privileges, programs, and activities generally accorded or made available to students at the school. JCHS is Title IX compliant. Find out more here.
Admissions Team
Leslie Ticktin
Director of Admissions
415.345.9777 x111
lticktin@jchsofthebay.org

Michelle Kushnir
Admissions Associate
415.345.9777 x112
mkushnir@jchsofthebay.org

Mary Ellen Hunt
Director of Enrollment Management
415.345.9777 x104
mehunt@jchsofthebay.org