Meet Our Community
At JCHS, the building we care most about has always been building relationships.
Our community is built upon the belief that the knowledge, leadership skills, self-assurance, and personal connections built in high school create a strong foundation that lasts a lifetime.
To see some of the colleges and universities that our graduates have gone on to attend, visit our College Acceptances page.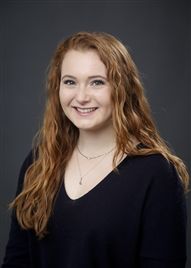 Sophia Salesky '18
"Productive discomfort, like our teachers have said ever since freshman year, is something that I really value. School is definitely a place where I feel like I can literally try anything I want—my freshman year I was on student government, I performed in theater, and I was on athletic teams. I took advantage of every opportunity that JCHS had to offer. When you do that, it's insane what you can accomplish. My motto is just to say yes to everything. I think that's made me a well rounded person. I'm really thankful that JCHS encourages students to try new things. In college and throughout life I will take that same open mindedness and willingness to try new things even if it's not necessarily in my comfort zone. I now value the idea of productive discomfort while doing the things I love to get to a greater result at the end. That is something JCHS has taught me that will stick with me forever."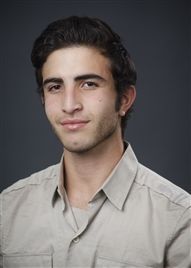 Eli Zadik '18
"I like the open relationships with teachers at JCHS. They invest in you, they care a lot, and they want to see you succeed. I think that's probably why I matured over my years here because I had that heightened responsibility, that weight on my shoulders—I wanted to be a leader. I saw my desires come to fruition and wanted to get a bigger, better picture of myself. I think I was able to gain a sense of responsibility through teachers investing time in me. I am much more confident and secure in myself and definitely think I was molded by JCHS. I found myself here and am now on the cusp of adulthood. I am eager, and definitely more ambitious and excited to see what the future holds."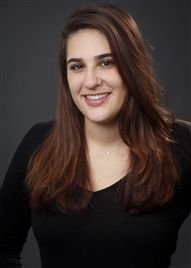 Alex Alouf '18
"I've definitely grown since I've been at JCHS. I'm a stronger, more independent person and a self-advocate. I love the support and accommodation JCHS provides, and the fact that teachers see students as people. You create these relationships where you know that if you email teachers in ten years they're going to remember your name, who you are, and probably the topic of one of your essays. At JCHS, I learned that community and Judaism are really important aspects of my life which I will continue to value in the future."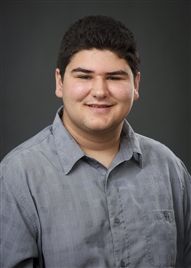 Avery Cruz '18
"As a senior, I think I am the opposite person of who I was when I first came to JCHS. I am more comfortable, I've made many connections with people, and I am really proud of the 'final' me. When choosing a high school, I wanted to be at a place where I could really connect with my Judaism. In Sonoma County public schools there weren't a lot of Jewish kids—I was often the only one in my class. When visiting JCHS, I really loved how close everyone was and how the teachers were really passionate about their jobs. They acted like they wanted to be there and not like they had to be. I saw that JCHS was a comfortable, relaxing, and tight knit community, and I love that. I want to take this sense of community and bring it with me to other communities that I'll be a part of in the future."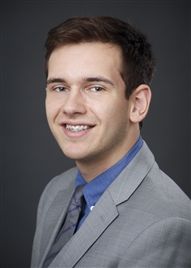 Ben Michaelson '18
"I've learned to speak up for myself, pursue what I want to do, be proud of what I enjoy, and be myself. I love the tight knit family feel of JCHS and also appreciate how talented and diverse the people are. I appreciate Jewish practice more and the value of Jewish community. I'm really, really fond of the community. I think that is the most valuable thing that I've gained from this school—a respect and appreciation for the Jewish community, and the environment that it can create and foster. The Jewish community provides education and a warm and welcoming environment for its people—all these great things that I wasn't exposed to growing up, and can now recognize and appreciate."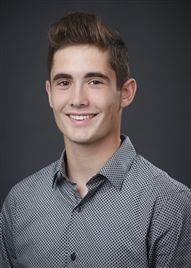 Eddie Nikon '18
"There are a lot of things I love about JCHS. The journey to Israel honestly changed my life. It was a whole other experience. I'd never been outside of the country before, so the word "journey" really defined the trip—it was a journey for me. I saw the way people lived on the other side of the planet, how the architecture is different, the food is different, and the community is different. It was something new and important to me, and had I gone to another school, I wouldn't have had that type of experience."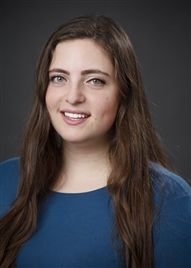 Evelyn Inker '18
"At JCHS I've definitely solidified who I am. I think I'm graduating as someone who has direction and is a lot more prepared for life. I've met a lot of great people who I think have helped to shape me into who I am today. I love JCHS. I think it's such a good school with so many opportunities. A favorite memory is going to London and Scotland with the theatre company to perform at the Fringe Festival.Having famous people who were on America's Got Talent come and watch us perform a play that we wrote and were performing in a foreign country was pretty amazing. Seeing a scene I wrote get applause was a dream come true."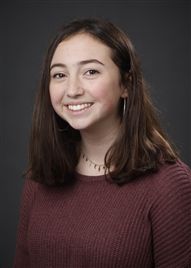 Kayla Buki '18
"JCHS has really fostered my growth as an individual and as part of a community over the course of my four years here. I don't think I grasped how important having a Jewish community was, because it's something I always had. JCHS instilled within me a sense of Jewish peoplehood and strengthened my connection with Jews and with Judaism as a religion. I love the community at JCHS, the level of support, understanding, and push toward becoming your best self. I think it's important to recognize how many opportunities there are and to take advantage of them—to understand that JCHS is such a unique school, where there is nothing that you can't try and there are many opportunities that will constantly be thrown your way."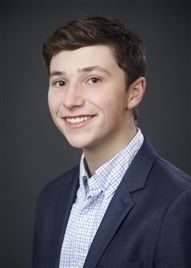 Max Swan '18
"JCHS taught me to throw myself into whatever I am doing and to just jump off the cliff and build my wings on the way down. Throughout high school I have developed socially and academically, and have always loved coming to school. My relationships with my teachers are very strong. There is so much opportunity at JCHS for you to do anything you want to set your mind to, whether that be sports, student government, or clubs. The Jewish community is a collaborative one that I have learned to embrace and be proud of wherever I go. I admire how Jewish values teach you to think critically and to view something from multiple angles."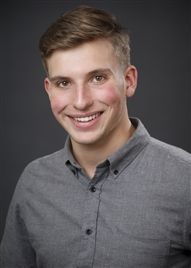 Michael Pilovsky '18
"At JCHS I developed more of an understanding for what it means to be a Jew. I feel comfortable in my Judaism regardless of how religious or not religious I am, especially with the understanding of how other people celebrate their Judaism. I feel more whole and I appreciate my identity as a Jew more. I love community and feel very nurtured in everything we do. At JCHS, I don't ever feel like I'm left to do something by myself that I can't do. I always feel like there's a good support system, which is a feeling I enjoy and value. The teachers are here to help you, and your friends are here to help you—it provides a really good base for learning how to apply yourself. You really get out what you put in."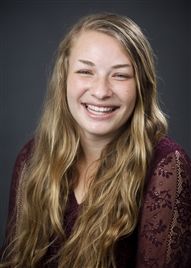 Shayna Dollinger '18
"When I first walked into JCHS I was very reserved. I didn't really see myself as a leader and I didn't feel comfortable sharing my opinion or advocating for myself. Now that I'm a senior I have grown and gained leadership abilities. I learned how to stand up for myself and for others. My favorite JCHS memory was on our junior Israel trip after we spent Shabbat at the Kotel. Because it was Shabbat there were nocars on the street so we all danced our way back to where we were staying. At JCHS I've figured out how to be the most authentic version of myself and now that I've had this safe community to find out who I am, I can take that person into the world."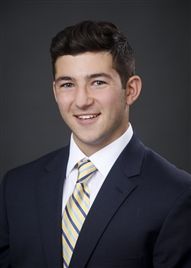 Shmuel Edelman '18
"I am grateful for the friends I made at JCHS. Our friendships are unique to other schools and are very rewarding. Some of my favorite JCHS memories are from the class journeys and being a part of the soccer team here. I remember specifically one night on our Israel journey where we were staying at a kibbutz with a bunch of Israeli soldiers and got to stay up late one night just hanging out and chatting with them. I love my friends at JCHS and appreciate that the school is really good about working with students to help them figure out how to meet their goals. Something I learned throughout my four years here was to not shy away from doing anything. Your friends won't judge you if you try something and fail, so if you want to do it, do it."
Addey Dominguez '16
At JCHS, people really strive to see the whole person. Because we are such a small community, you're able to really take time to look at a person and really learn about them instead of just passing them by or brushing them off and that's something that's been really important for me here – I feel very "seen" and I think that's something I'm going to take with me: the patience to really look at someone when you meet them for the first time and really try to understand them, what makes them tick, and the understanding that they are a human in the community that you are entering.

Roni Greenberg '16
The importance of creating relationships with both your classmates and your teachers. I think, at least for me, that's the thing that JCHS offers that I don't think I would have gotten anywhere else. I have several teachers whom I talk to on a daily basis–not necessarily about the class I'm taking with them, but just about something that's happening in my life or at school. And that's something that's definitely been one of the most important parts of my JCHS experience. It's a very community-based environment and a place that nurtures me. That makes it feel like home to me.

Avigayil Edelman '16
The most important thing I learned here at JCHS is the importance of community. Going into college I want to bring this community with me, but moreover create and find communities I want to be part of that make me feel safe and welcome.

Noah Bennett, '15
I thoroughly enjoyed AP Physics and Advanced Tanach II. They both taught me how to look at problems through a critical lens, which is a skill that I now use in all of my classes.

Hannah Feiner '15
JCHS has taught me to always challenge my own beliefs as well as others' and to never stop asking questions. I have learned not to be satisfied with the easy answer.

Meka Greenwald '16
The passion that is so evident in all the teachers and [in] the student body, in terms of teaching and learning. Everyone here wants to learn something…the teachers are always so passionate about their subjects. And it's inspiring, really, to see teachers and students so dedicated to learning. I think I'll take that spirit of inquisitiveness and curiosity throughout my life, in every subject.

Mika Bekkerman '16
JCHS has really taught me to stick with something, to pick something I'm passionate about and really go for it, regardless of whether it's a school subject or a hobby. JCHS and its curriculum is focused on self empowerment, and for me that self empowerment is through my individual passions and being able to take all of that and stick with it and make it my own and then going out into the world and sharing that with family, friends, community, the world.

Scottie Hanna '16
My whole JCHS experience has taught me to look more into myself and find out more about myself and see what I like to do. JCHS has really fostered that and really taught me to be more confident in myself and love who I am. I think I will take that wherever I go…just to be myself and like who I am.

Abigail Salesky '15
JCHS taught me how to live Jewishly, mindfully, and passionately, making each moment count towards the future rather than keeping it in my back pocket as a memory. While all my classes were incredible, I couldn't wait for my Jewish studies classes, because they taught me things I could choose to apply to my life, right there and then.

Soluna Delgadillo '16
I hope to bring with me my love of Judaism; I think that JCHS really changed my Jewish identity in a lot of positive ways. So I think that as long as I stay as passionate about Judaism and Jewish identity as I am now, I'll really be able to stay true to myself over the next few years and beyond.

Isaac Wellner '15
I have enjoyed playing on various sports teams at JCHS, but my favorite by far was soccer. I was on the team all four years and was able to create strong bonds with my teammates that culminated in a competitive final season as co-captain.

Nate Kreeger '16
When I think about JCHS and the parts that move me the most, I think about the theatre I've done here and the confidence that gave me both in myself and my abilities– as a performer and just as a person walking around. It taught me how to walk straight and hold my head high in a way that I hadn't known before.

Aviva Borison '15
JCHS has taught me to be aware of the multitude of options and beliefs the people around me hold, and to appreciate the individual perspective each person brings to every situation in life.

Leehe Reihanian '15
Each and every teacher at JCHS has given us so much and has expressed to us how much they want us to succeed in not only their class, but in our high school experience as a whole. Learning from my teachers, inside and outside of the classroom, was such a privilege.

Yoni Wulf '15
JCHS has taught me to better manage my time and to work with school leadership to accomplish goals. It has strengthened my ability to advocate for myself and helped me stay connected to my Jewish identity.