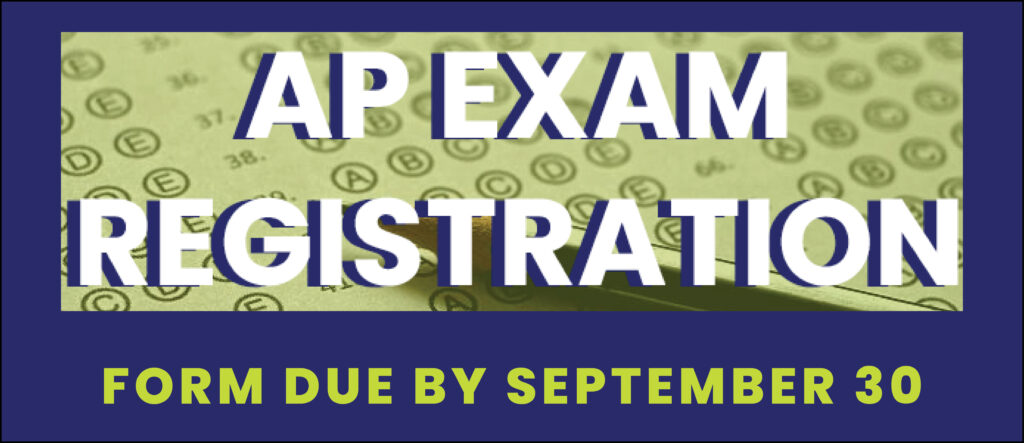 This year, AP exams are given during the weeks of May 1-5 and May 8-12. Click here to see which exams are administered on which days.
If your student is enrolled in an AP class and/or intends to take one or more AP exams, they must complete the AP Student Registration Form by Friday, September 30. Please note that exams ordered after November 15 are subject to an additional administration fee of $40 per exam and no exams can be ordered after March 15, 2023.
The fee for each exam is $97. This amount will be billed to your JCHS "FACTS" account in May. The College Board offers fee reductions for eligible students. If you believe your student qualifies, please complete the fee reduction information on the registration form.
If an exam is ordered for your student and they do not take the exam, your "FACTS" account will be refunded $57. The College Board charges a $40 cancellation fee per exam.