9th Grade Journey to Brandeis Bardin
The 9th Grade Journey, "Making Our Machaneh: Creating Our Camp," focuses on building community in an exciting and educational setting.
JCHS students and teachers enjoy group challenges and team games, practice wilderness skills, and learn about what goes into a Machaneh: inclusiveness, respect, communal responsibility, and a deep sense of purpose. The program is led by JCHS educators in conjunction with staff from the Brandeis Bardin (BBI) campus of American Jewish University. This five-day adventure will bring the Class of 2020 closer together while also challenging each participant to grow as an individual.
Students stay at BBI (about 45 minutes outside of Los Angeles) and participate in outdoor programming in and around the vicinity of the campus and in the San Bernardino Mountains.The journey also features an experiential outing into Los Angeles to explore the educational theme and to sample LA's rich and diverse culture.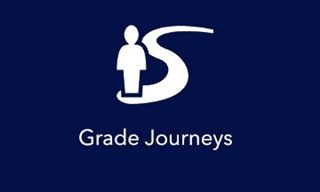 Current families, please log in to the JCHS Portal and click on the "Grade Journeys" Resource Board for Journeys information, itineraries, packing lists and permission forms.